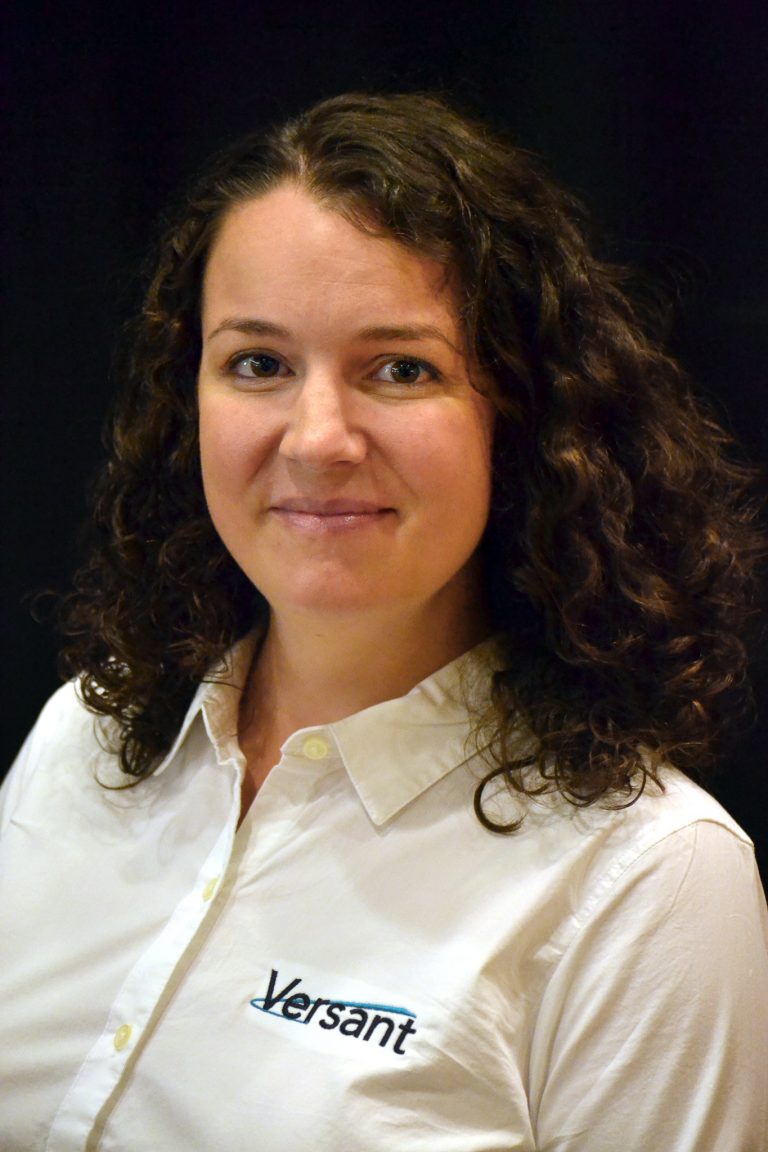 Meet Misty Liverett, MS
Medical Health Physicist
Bridging the gap between radiation safety & patient care
Misty Liverett came to Versant Physics in 2018 after over a decade in the healthcare field as a Certified Nuclear Medicine Technologist.
"As a hands-on provider of patient care using radioactive material during the start of my career," she says, "I became more interested in the risks and effects of radiation."
After receiving her M.S. in Health Physics from the University of Alabama in Birmingham, Misty began applying that interest to her role as a Medical Health Physicist. Her projects for Versant Physics vary extensively, ranging from radiation regulation research and on-site radiation safety support to radiation safety program training and development. In addition, she frequently conducts radiation area surveys and dose discussion with workers, calculates radiation shielding designs, and helps to calculate patient therapy doses using internal radiation dosimetry.
Her background in patient care and strong knowledge of nuclear medicine procedures not only sparked her interest in the field but has allowed her to continually bridge the gap between radiation safety and effective, practical patient care. This, she says, is one of her strongest motivators.
"I enjoy the variety of work I do. It has been an amazing learning experience for me to see so many different aspects of medical and health physics all in one job. I still have a great appreciation for patient care, and I love to see that my work helps sites not only do the right thing according to regulations, but also according to the patients and their needs."
Versant Physics' mission is to produce efficient, highly accurate results to ultimately improve the quality of its clients' and their patients' lives. According to Misty, this positive effect is a direct result of the diversity and depth of knowledge present in its staff members.
"When a client hires Versant I feel like they get a package deal that includes years of experience, new and fresh insights, expertise in health physics, medical physics, therapy physics, diagnostic physics, and nuclear medicine, as well as regulation knowledge and medical internal dosimetry. And that doesn't even begin to touch on the commissioning or technology and applications side of the company!"