Welcome to the Versant Physics news room.
Here you'll find the latest updates on Versant Medical Physics & Radiation Safety.
Versant Physics ACHIEVES ISO/IEC 27001:2013 CERTIFICATION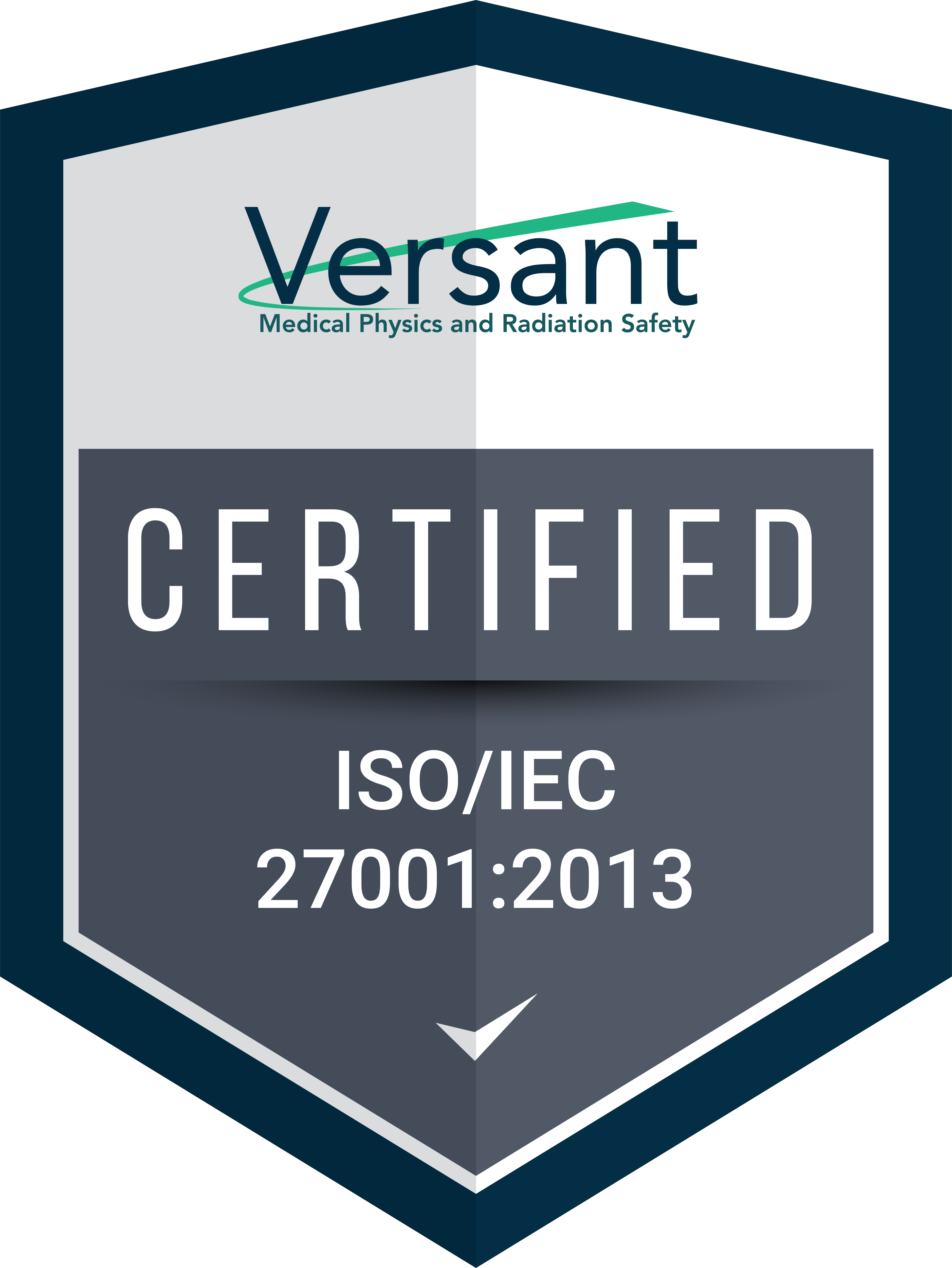 (Kalamazoo, MI) April 2022 Versant Physics is proud to announce they have achieved their ISO/IEC 27001:2013 certification. This global certification indicates Versant Physics has adopted the necessary framework to protect and safeguard customer data.
Versant Physics Welcomes New VP of Diagnostic Physics

(Kalamazoo, MI) March 2022 Versant Physics is excited to announce and welcome Joseph J. Mahoney, MS, DABR to the company as Vice President of Diagnostic Physics.
"Radiopharmaceutical extravasation: Pragmatic radiation protection" published ahead of print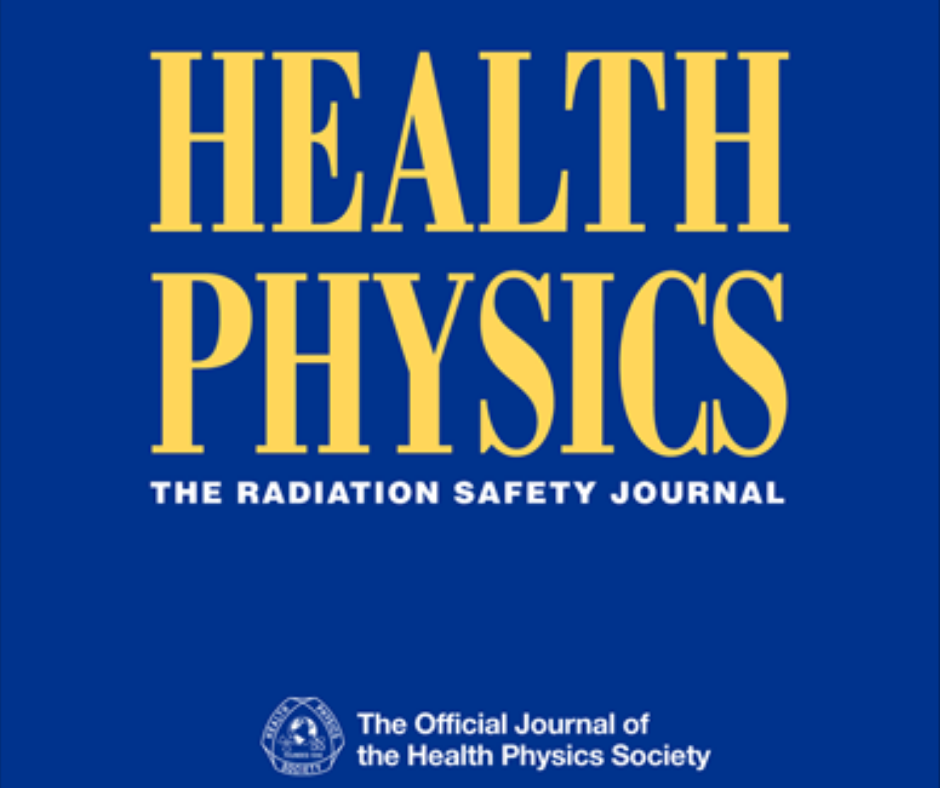 (Kalamazoo, MI) February 2022 An article written by Versant team members Dr. Darrell R. Fisher, Ph.D. and Misty Liverett, M.S., CNMT was recently published ahead of print in Health Physics. The article provides an unbiased, scientific assessment of pragmatic and reasonable health physics actions that should be taken in response to inadvertent extravasation events.
msu broad college of business covers versant physics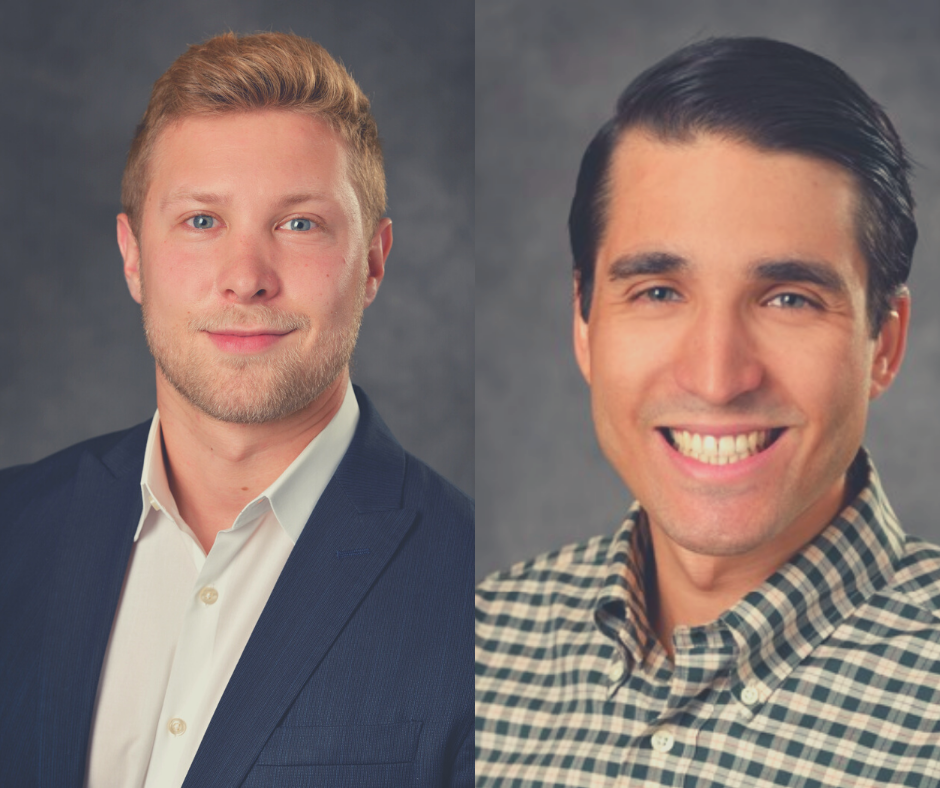 (Kalamazoo, MI) January 2021 Ben Ramsay, VP of Technology and Finance, and former Versant employee Ethan Zink, Director of Sales and Marketing, were highlighted as MSU alumni in the Broad College of Business' news outlet.

Odyssey Manager Selected as Most Valuable Millennial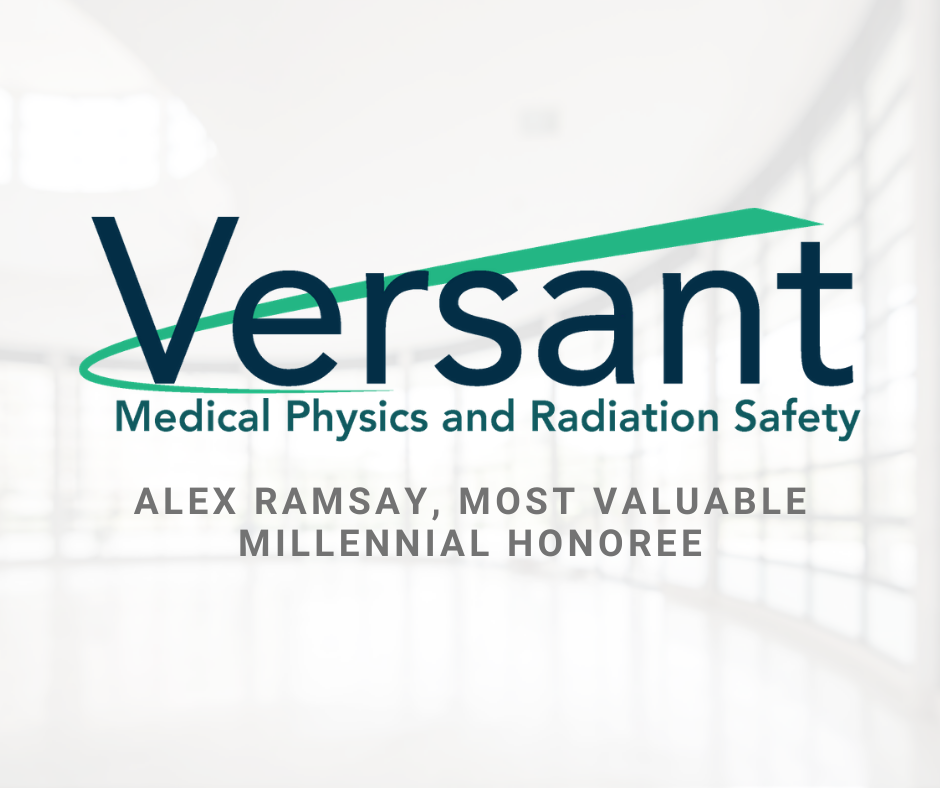 (Kalamazoo, MI) January 2021 We would like to congratulate our team member Alex Ramsay for his selection as a Most Valuable Millennial for Corp! Magazine's 2021 Most Valuable Professional, Entrepreneur, and Millennial Awards Program. Alex was selected as an honoree for his outstanding work as an Odyssey Software Developer Manager. 
White paper: extravasion events in the nuclear medicine clinic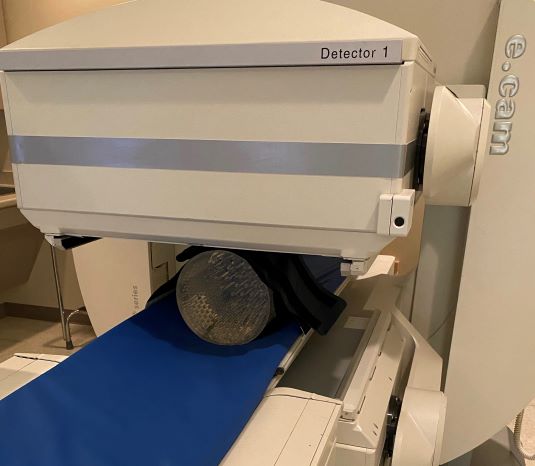 (Kalamazoo, MI) July 2020 Dr. Darrell Fisher, Ph.D. and Misty Liverett, M.S., CNMT recently completed a white paper in support of the belief that nuclear medicine extravasation events should be reported.
4-hr Fluoroscopy Course Now Approved by ASRT

(Kalamazoo, MI) February 2020 Versant Physics 4-hr online fluoroscopy course is now ASRT approved for 5.5 hours of Category A continuing education credits.
This 4-module online training course introduces the participant to a more detailed collimation and filtration discussion and patient protection. Course takers will review further detail of the production of x-rays and what contributes to their energy and intensity characteristics, as well as how filtration can be used and the effects of filtration on the image and the dose to the patient. This course will also give more detail about the stochastic and non-stochastic effects of radiation, the impact of filtration and pulsed fluoroscopy, as well as peak skin dose calculations.
Upon completion of the course, eligible users can earn up to 10 CAMPEP-accredited MPCEC.
*These accreditations are no longer available at this time.*
senior health physicist tom morgan's paper published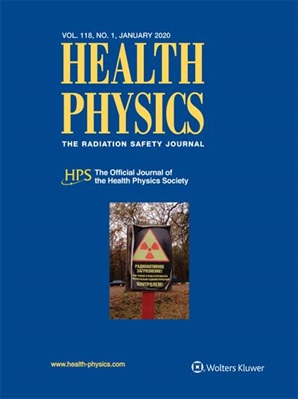 Kalamazoo, MI (December 2019) Senior Health Physicist Tom Morgan's paper, titled The Radiation Safety Officer as an Advocate for Patient Safety, can be read in Vol. 118, Issue 1 of Health Physics: The Radiation Safety Journal.

The role of the radiation safety officer is to maintain radiation exposures as low as reasonably achievable. Traditionally, the focus has been on reducing or eliminating unnecessary occupational exposure to employees and ensuring exposure of visitors and members of the public is maintained below regulatory limits. Over the last three decades there has been increasing concern expressed in the medical literature on the potential risks of radiation exposure to patients undergoing diagnostic medical imaging procedures. This paper discusses the need for advocacy and processes by which the radiation safety officer can expand the focus of a medical radiation safety program to include advocacy for applying the principles and practices of maintaining exposures as low as reasonably achievable to patients.

Kalamazoo, MI (November 2019) Now through January 2020, $100 from every Virtual MRSO course purchased on our website will be donated to the American Cancer Society to aid in their efforts to rid the world from cancer.
Earn your end-of-year continuing education credits and help out a great cause! 

INTRODUCING THE WASTE MANAGEMENT MODULE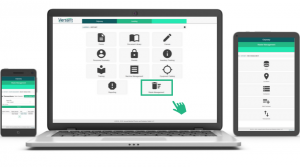 Kalamazoo, MI (October 2019) Safely track and dispose of radioactive material in your facility with the Waste Management module from Odyssey.
Users can now track the site, location, and storage of waste containers with multiple isotopes and types of waste, complete customizable waste transactions that support a variety of disposal methods, and keep a record of users responsible for using, interacting with, or disposing of the material. Cradle-to-grave tracking allows hazardous waste in a facility from its generation to disposal all in one place. In addition, the module comes with built-in decay calculations that accurately determine when the activity of a source is safe for disposal. This helpful feature eliminates the need for users to continually update waste material profiles.
To learn more about this module's helpful features, or to schedule a live demonstration, contact sales@versantphysics.com!

MEET MISTY LIVERETT, MS MEDICAL HEALTH PHYSICIST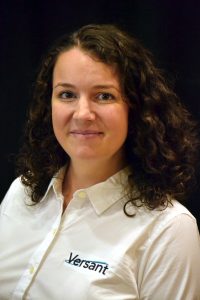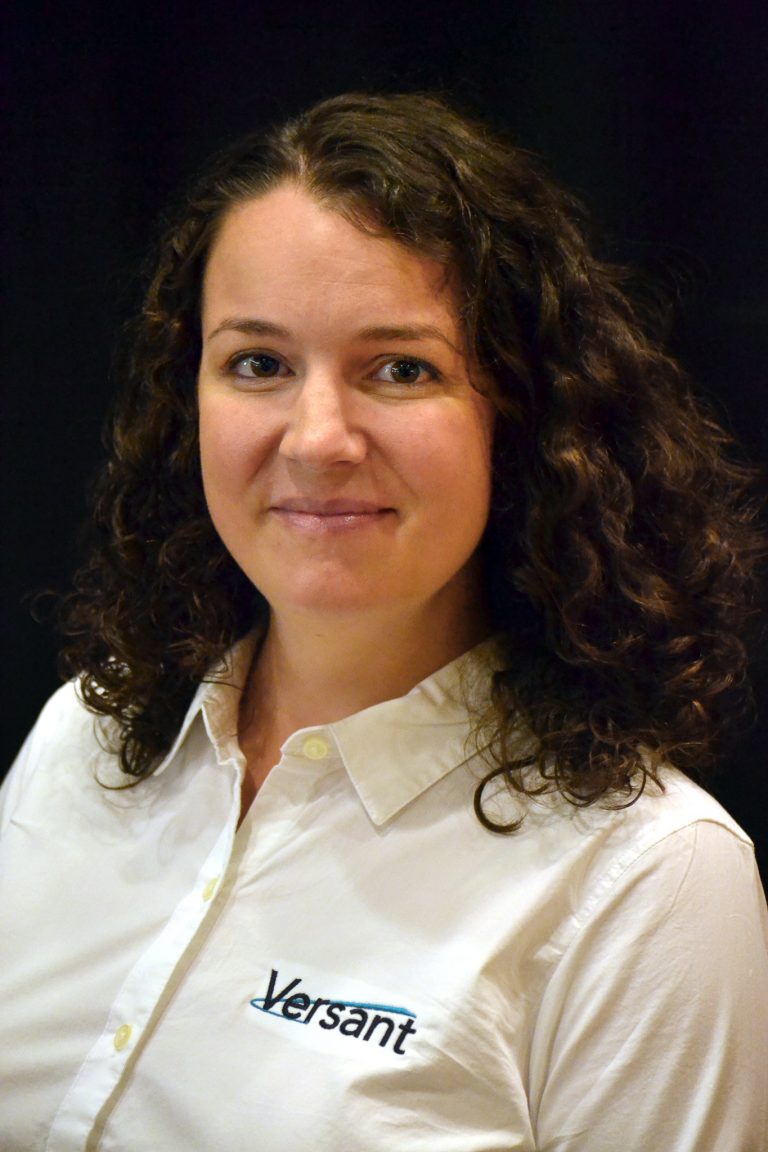 Kalamazoo, MI (September 2019) Misty Liverett came to Versant Physics in 2018 after over a decade in the healthcare field as a Certified Nuclear Medicine Technologist. Her work in health physics, medical physics, and nuclear medicine technology is bridging the gap between radiation safety and patient care. #TeamVersant
WHAT IS A MEDICAL PHYSICIST?
Kalamazoo, MI (August 2019) We love the work we do and are proud to be champions of radiation safety. Versant Physics' experienced medical internal dosimetry professionals, health physicists, and medical physicists provide a variety of specialties, including shielding calculations and design, diagnostic machine checks, vendor x-ray registrations, and full program audits. Our goal is to apply our depth of knowledge and experience to promote safety and meet our client's needs.
But what exactly is a medical physicist, and what do they do? Watch the video above to find out, courtesy of American Association of Physicists in Medicine (AAPM) Medical Physics 3.0. #aapm
For more information about our outstanding regulatory team and the services they provide, visit our Regulatory page by clicking the button below or contact sales@versantphysics.com.
Ben Ramsay to present odyssey abstract at 64th hps annual meeting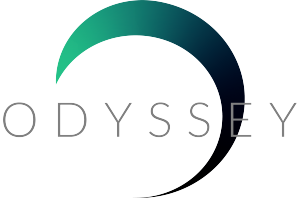 Kalamazoo, MI (June 2019) During the 64th HPS Annual Meeting, VP of Technology & Applications Ben Ramsay will present an abstract titled "Odyssey: A Web-Based Modern Management System for Radiation Safety Programs."
For more information about Odyssey software or to schedule a live demonstration, click the button below. 
Sandy Konerth & Tom Morgan to Present at 64th HPS annual meeting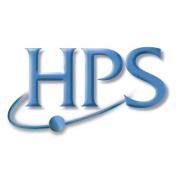 Kalamazoo, MI (June 2019) The HPS 64th Annual Meeting & Exhibition is less than 2 weeks away and we are excited to have several team members presenting abstracts and leading sessions during the meeting.
Tom Morgan, Versant's Senior Health Physicist, will be presenting his abstract The Radiation Safety Officer as an Advocate for Patient Safety. The abstract, which was accepted for publication in the Health Physics Journal, discusses how the medical RSO can work towards developing a patient safety culture through a combination of self-education, faculty and staff education, collaboration with management, training and surveys and inspections.
On Saturday, June 6th at 8:00 AM our VP of Regulatory & Training Services, Sandy Konerth, will be leading an AAHP course with Jeffrey Brunette and Christopher Martel titled So You Want to Be a Medical Radiation Safety Officer? The primary focus of the course will be examining the radiation safety and regulatory hurdle involved in the different modalities including Diagnostic Imaging, Radiation Therapy, Fluoroscopy Guided Interventions, Emerging Technologies, and changes to the Regulatory Landscape. On Tuesday, July 9th, you can also catch Sandy presenting an abstract on behalf of Artemis Shielding titled New Era of Medical Radiation Shielding: Environmentally Friendly Lead-Free Alternate for the Attenuation of X- and Gamma Rays, as well as an abstract on behalf of Actinium Pharmaceuticals titled 131I-Iomab-B Blood Sample Handling and Occupational Radiation Extremity Exposures.
In between sessions, visit booth #307 to say hello and connect with Sandy and Tom.
Dr. Darrell Fisher & Sandy Konerth ATTENDING THE SNMMI Annual Meeting

Anahiem, CA (June 2019) Dr. Darrell Fisher, Nuclear Medical Physicist and our Vice President of Training & Regulatory Services, Sandy Konerth will be representing Versant Physics at the SNMMI Annual Meeting in Anahiem from June 22-25.
Beginning June 23rd, Dr. Fisher will be presenting on "Rationale for Personalized Dosimetry in Systemic Radionuclide Therapy: Achieving Optimal Therapeutic Ratios" from 5:15pm-5:40pm. Directly following his presentation, Dr. Fisher will be presenting Professor Sören Mattsson of Sweden with the Loevinger-Berman Award. This award is given in recognition of excellence pertaining to the field of internal dosimetry as it relates to nuclear medicine through research, significant publication contributions, or advancement of the understanding of internal dosimetry in relationship to risk and therapeutic efficacy.
Finally, Dr. Fisher will wrap up the meeting as a participant in a debate on June 25th titled: "The Linear No-threshold (LNT) Dose-response Hypothesis is a Valid model for Estimating Future Cancer Risk." His team will argue that LNT is not valid for estimating future risk from medically administered radionuclides.
Both Sandy and Dr. Fisher are looking forward to connecting with new and familiar faces at the meeting.
Single Stream Dosimetry - now $129!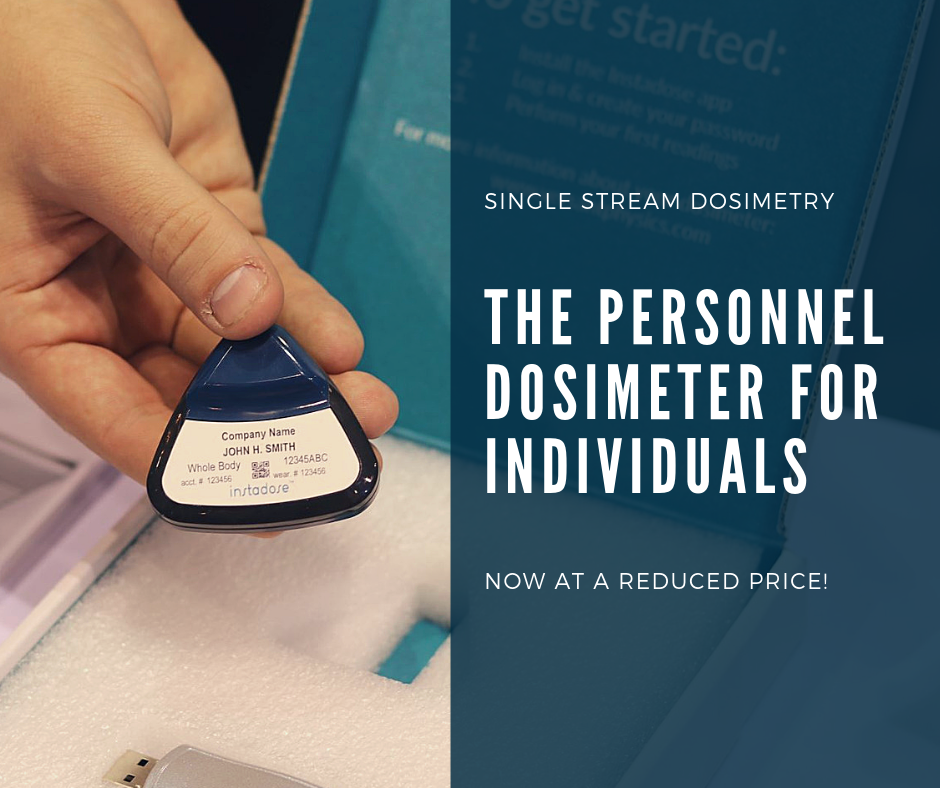 Kalamazoo, MI (June 2019) Single Stream Dosimetry has been reduced from $235 annually to $129 annually. For $129 you will receive 1 digital Instadose+ dosimeter with on-demand reading capabilities, 1 Instalink USB, access to DoseNav software so you can view your dose information at any time, and unlimited technical support from our knowledgeable staff. Need more than one? No worries! You can purchase up to 4 for $129 each.
But who is this single dosimeter for? Single Stream Dosimetry is designed for individual wearers and small-scale dosimetry programs operated through veterinary and dentist offices. Taking steps to track exposure and pursue lower dose thresholds is important, particularly if you administer x-rays or work with radiation producing machines on a regular basis.
Single Stream Dosimetry is an all-in-one tool that makes monitoring personal dose data simple.  No more sending in your dosimeter for off-site processing, no more waiting for your readings to arrive in your mailbox. With Single Stream Dosimetry, the tools you need to digitally monitor badge readings are at your fingertips. REGISTER HERE.

Kalamazoo, MI (May 2019) Mark your calendars for the Health Physics Society's 64th Annual Meeting! Versant Medical Physics & Radiation Safety will be exhibiting our Radiation Safety Software Odyssey as well as our Personnel Dosimetry Badge Management and Regulatory & Audit Services from July 7-11 at Booth #307. Two of our team members, Vice President of Technology & Applications Ben Ramsay and Senior Health Physicist Tom Morgan, will be presenting abstracts during the meeting. More details to come!
now available! Inventory Tracking Module Simulation
Kalamazoo, MI (May 2019) A free, five-minute simulation of Odyssey's Inventory Tracking module is now available to view! Learn how the module's new monitoring techniques can assist in complying with existing license and permits and increase overall radiation safety for your program.
Click the button above to view the simulation. If you have any questions or are interested in learning more about Odyssey's functionality, contact a member of our sales team at sales@versantphysics.com.
Jaclyn Carroll Presents: "TG-218 and its implementation into the clinic"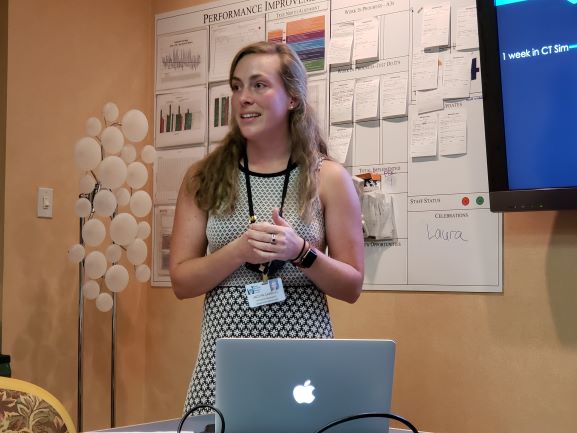 Kissimmee, FL (April 2019) Our Medical Physics Resident Jaclyn Carroll delivered a fantastic presentation during a four-speaker session titled "Present and Future of IMRT QA" at the 2019 AAPM Spring Clinical Meeting in Florida. Her presentation, titled "TG-218 and Its Implementation into the Clinic," summarized the AAPM TG-218 report published in March 2018, which provided the current status and recommendations for performing patient-specific IMRT and VMAT QA. This new process is unfamiliar to many physicists and therefore its recommendations have not yet been implemented in clinics. The intent of Jaclyn's presentation was to describe the primary recommendations the report makes as well as share the clinical experience had by her team implementing those recommendations at the Anne Arundel Medical Center.
This was Jaclyn's second presentation as a medical physics resident with Versant Medical Physics and Radiation Safety's CAMPEP-accredited Residency Program.
catch-up on all of Versant Physics' announcements