Personnel Dosimetry is a key part of any radiation safety program. The dosimeter's primary use is to determine doses to individuals who are exposed to radiation on the job by measuring the absorbed radiation energy. These devices are worn on the chest or abdomen, with specialized dosimeters available for other areas of the body such as the extremities.
Federal and State regulations mandate occupational exposure monitoring for a variety of reasons. These regulations can vary based on access to radiation or high radiation areas, quarterly or annual limits, or other requirements mandated by the regulating body.
There are dozens of reasons outside of these regulations why personnel dosimetry monitoring is important for the health and safety of occupationally exposed personnel, but it can be difficult to know where to begin when implementing your own program. There are regulations to navigate, staff to train on how to wear and read their badges, and the constant administrative upkeep required to monitor incoming dose reads and to ensure that your program is compliant.
Versant Physics specializes in personnel dosimetry program management, with a trained technical support team ready to tackle compliance issues and monitoring, badge administration—including initializing for new wearers, adding and removing wearers, read day reminders, and monthly reporting—and training.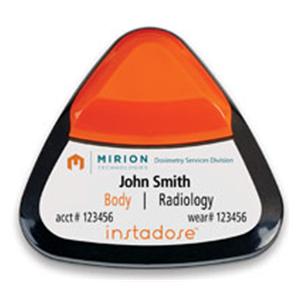 "Our clients range from less than 10 badges to over 1000 badges, and include Instadose+, ring dosimeters, and TLD's," says Spencer Vanderweele, Versant Physics' lead Technical Support Specialist. "It is important for our wearers to transmit readings on a regular basis to ensure each badge is functioning as expected. Regular readings also help us to confirm that each badged worker is following their ALARA practices to keep exposures as low as reasonably achievable."
View how easy it is to read your Instadose+ badge here.
To manage the back end of dosimetry programs for all Versant Physics accounts, Vanderweele relies on the company's proprietary software Odyssey. The cloud-based software was designed to simplify every aspect of a radiation safety program, with an entire module devoted to personnel dosimetry.
"With Odyssey we can view exact numbers at a glance, or dive deep into records if there are ever any concerns," says Vanderweele. "I utilize the Personnel Dosimetry module to manage most accounts, and consistently find myself diving into the records through the Query Builder. This feature allows you to set your own parameters for record results based on active participants and allows you to filter out participants who required updated readings to more easily follow up.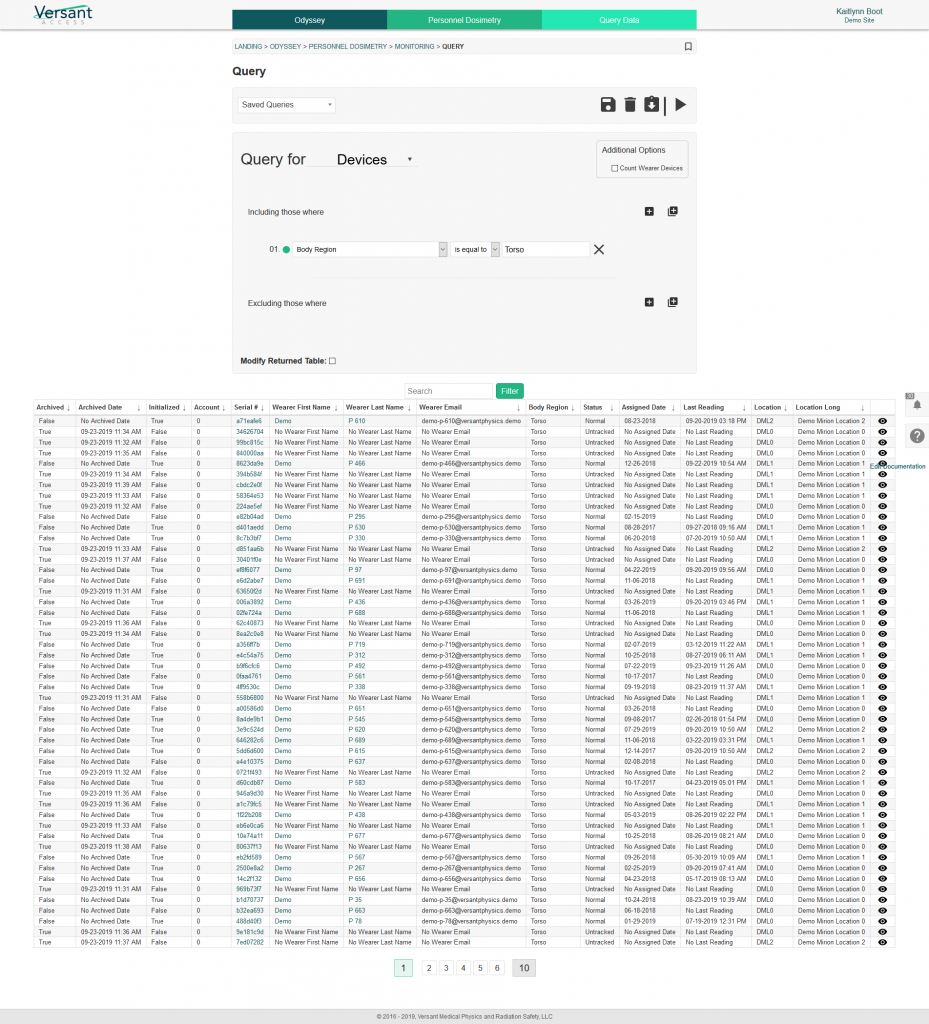 "The new Form Generator has [also] been an incredible help. This feature allows the user to pull Form-5s, pre-sign, and even email directly to participants all from one page! This saves me or the RSO time (and their wrist!) by allowing us to pre-sign thousands of documents with the click of a button!"
The module is made up of a series of customizable widgets that allow users to visualize pre-set metrics for at-a-glance monitoring. Users can view recent logins and read activity, latest abnormal readings, and set up a User Watch List for wearers likely to exceed internal or annual dose limits. These features, including the Query-Builder and Form Generator, simplify and streamline the badge management process for the busy RSO or badge administrator.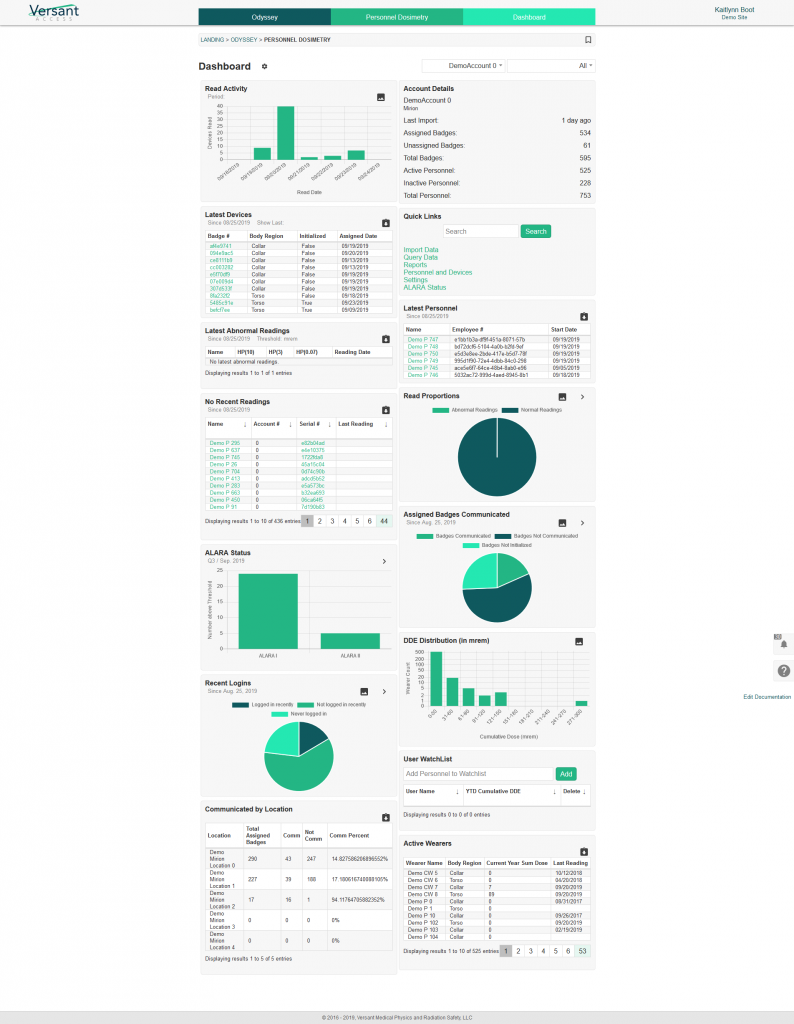 In fact, Vanderweele says, without Odyssey, managing a single client would likely be a team effort.
"It would have a tremendous impact on the timeliness of our client response and ability to provide relevant, up-to-date information. Simply counting the number of individual badges, of all types, would be a huge task on its own without Odyssey. I know because Odyssey was not available to me when I first started at Versant Physics. But now, Odyssey allows me to put together complex and specific reports with ease, all while managing several accounts."
The benefits of using a seasoned badge management team like Versant Physics, combined with the efficient power of Odyssey, are numerous. "Versant Physics' background allows us to cater to our client's specific needs," says Vanderweele. "From our regulatory expertise to our technical support systems, Versant Physics will take the guess work out of your radiation safety program."
Contact sales@versantphysics.com to learn more about our personnel dosimetry management process, to order badges, and pricing details.