Many are unfamiliar with the important role that diagnostic medical physics plays in medicine, particularly in the diagnosis and treatment of diseases like cancer.
At Versant Physics, we provide a wide range of diagnostic medical physics services that help healthcare facilities safely and effectively execute procedures for the health and well-being of their patients. Our goal is to help facilities ensure their patients are protected from excessive levels of radiation and that diagnostic equipment is working appropriately, all while maintaining compliance with state and federal regulations.
In this blog post, we'll break down what diagnostic imaging is, how and why physics principles are applied to diagnostic medicine, and the various roles of a diagnostic medical physicist to help clarify the importance of this profession.
What is Diagnostic Imaging?
Diagnostic Imaging is a range of techniques and equipment used to look inside the body. The purpose of this is to help physicians identify injuries and illnesses, and to help make an accurate diagnosis and treatment plan. This can include a variety of procedures, from simple X-rays for broken bones to more complex procedures involving the brain, heart, or lungs.
Diagnostic imaging procedures are usually painless and noninvasive. However, depending on the test being performed, some patients may be exposed to small amounts of radiation.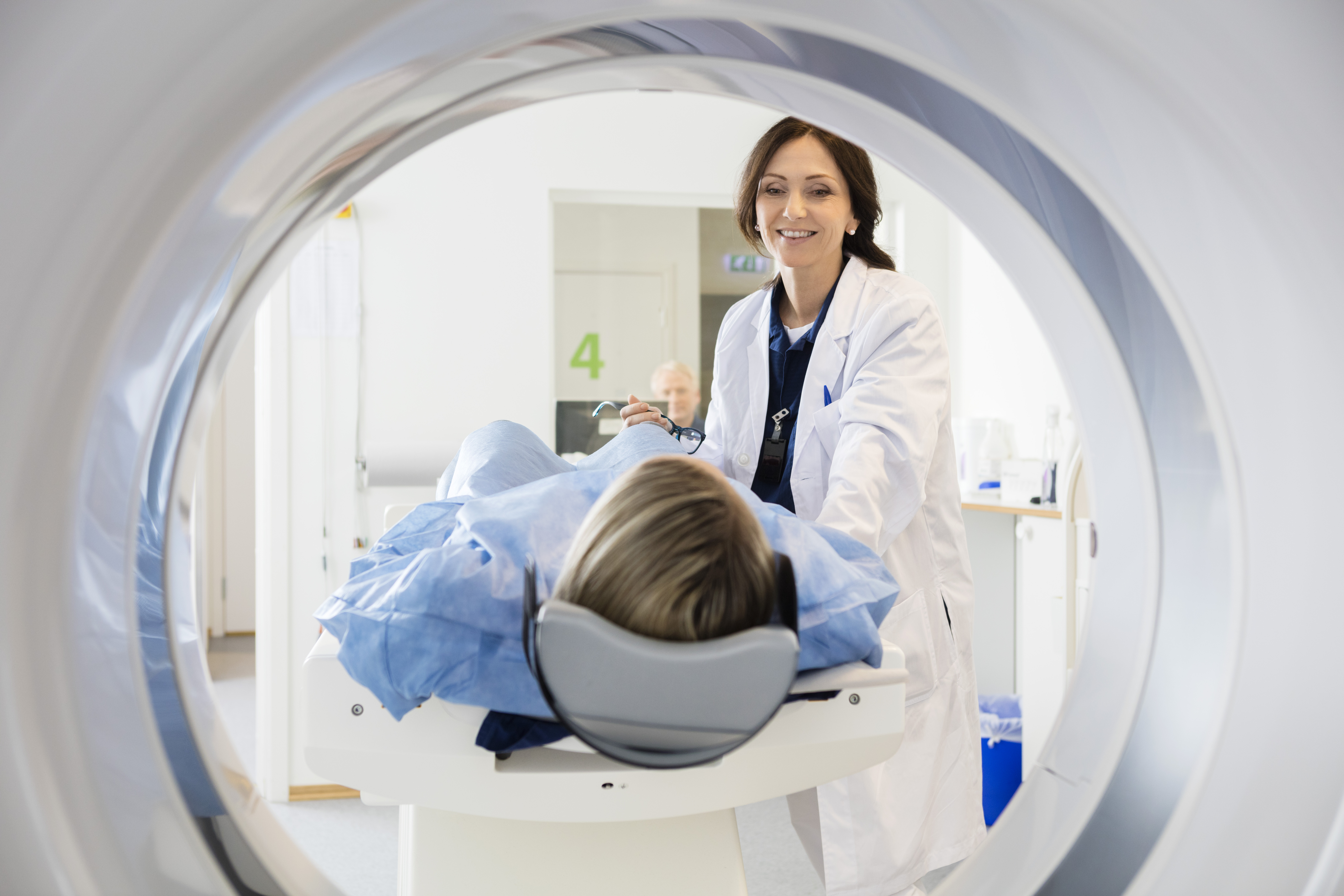 CT scans are a common example of a diagnostic imaging test that emits radiation. In a CT scan, the patient is exposed to a series of X-rays from a variety of angles which are then processed via a computer. The computer creates cross-sectional images of the inside of the body. CT scans are higher-quality images than a normal X-ray and allow physicians to view both hard and soft tissues in the body. They can check for stroke, internal bleeding, chest abnormalities, enlarged lymph nodes, abdominal or pelvic pain, tumors, and more. It is also used to monitor existing diseases such as heart disease and cancer.
Other common diagnostic imaging procedures include mammography, which helps detect and diagnose breast cancer, fluoroscopy, magnetic resonance imaging (MRI), and ultrasounds.
Diagnostic Physics and Medicine
Medical physics as a field is divided into five categories, including:
nuclear medicine
therapeutic medical physics,
medical health physics,
magnetic resonance imaging physics, and
diagnostic imaging.
Diagnostic medical physicists are responsible for ensuring the safe and effective application of radiation used in medical treatments. Specifically, radiology procedures. They work as a member of a patient's care team, which typically includes physicians, dosimetrists, and radiologic technologists among others.
Equipment Evaluation and Compliance
One of the main roles of a diagnostic medical physicist is to ensure the safe operation of radiation-producing machines and diagnostic radiation detectors. This can include developing imaging equipment specifications, measuring the radiation produced by a piece of equipment prior to clinical use, and proving that the equipment is compliant with regulatory and accreditation requirements.
This also includes assessing all the software, algorithms, data, and computer systems associated with the radiation-producing equipment for accuracy and performance.
Acceptance Testing
Any unit that is used in a diagnostic setting must be periodically reviewed to ensure not only that the image quality is maintained, but that the unit is operating in compliance with the manufacturer's specifications.
Most states require that a newly installed piece of diagnostic imaging equipment, whether it is brand new or used, be tested by a qualified medical physicist prior to first clinical use. This extremely thorough survey confirms that the unit was installed and set up correctly and ensures that it meets vendor and industry performance standards. It is also an opportunity to identify any potential issues with the unit before it is used on patients.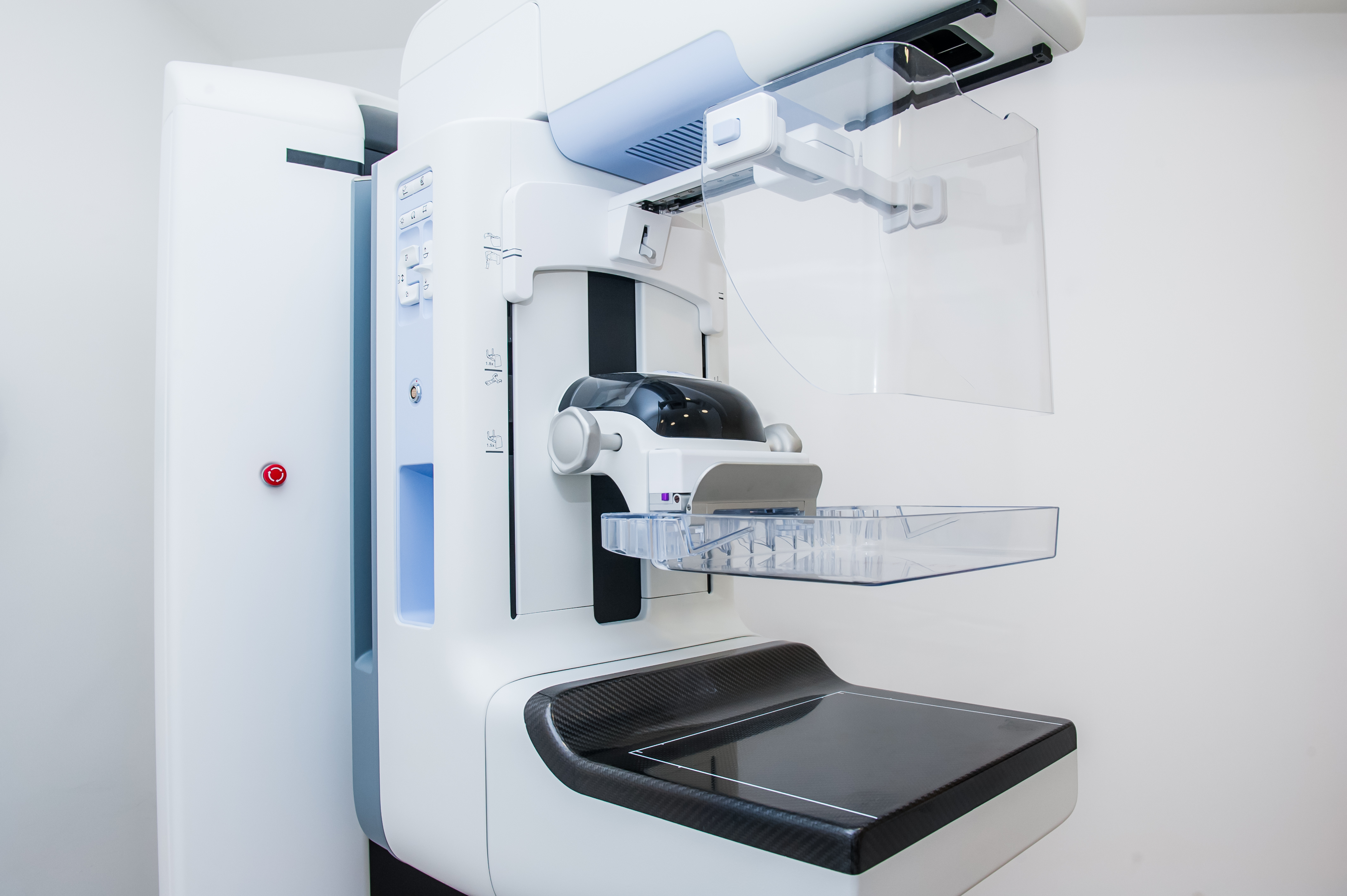 Typical units that require acceptance testing include fluoroscopic x-rays, radiographic x-rays, PET and PET/CT units, mammography equipment, C-arms, CTs, SPECT cameras, and PACS workstations.
Commissioning
The commissioning process for diagnostic radiation therapy machines such as Linear Accelerators involves testing the unit's functionality and verifying that dose calculation algorithms work appropriately to produce measured dose calculations.
Radiation-producing equipment like a LINAC is highly technical and specific. There are many requirements and protocols that detail how this unit should work, from how much energy it produces to the shape and direction of the beam. Diagnostic medical physicists are trained to measure, assess, and implement the optimal baseline values for a unit during the commissioning process.
Patient safety is the end goal of all diagnostic physics commissioning work.
Shielding
Another important aspect of diagnostic physics includes the planning and placement of shielding in areas that use radiation. In the United States, 35+ states require specific shielding designs in any room that houses radiation-producing equipment.
A diagnostic medical physicist can evaluate any shielding that is installed to determine if it will adequately protect workers, patients, and the public from the radiation outside of the scope of a specific treatment. This includes planning for material thickness as well as appropriate placement.
Versant Physics physicists are experienced with a range of equipment shielding requirements, including dental units, Cone-beam CTs, mobile c-arms, high-energy LINACS, Proton Therapy units, and Cyclotrons.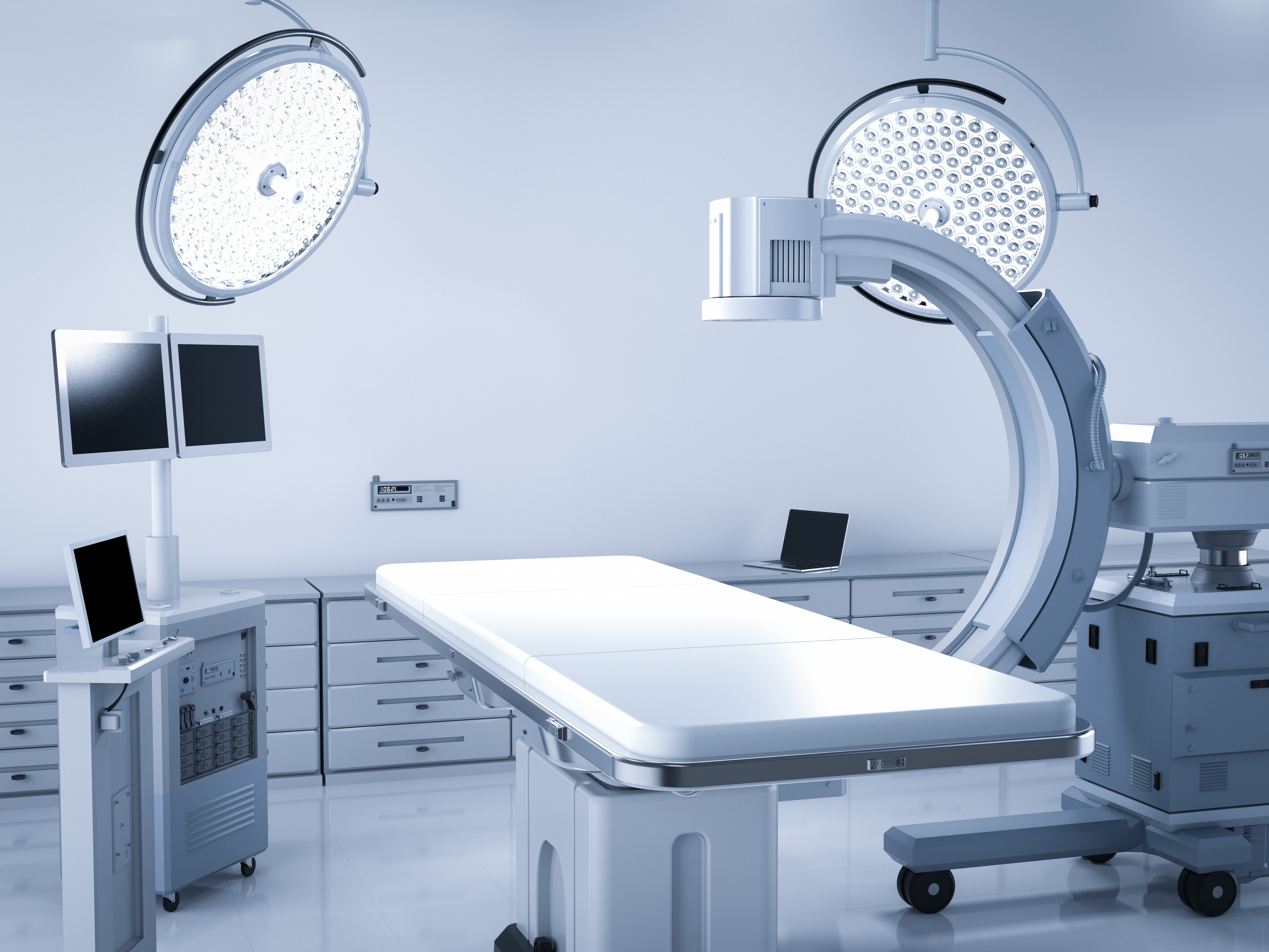 Our team is also experienced with different types of shielding materials, including non-lead materials, which are guaranteed to meet regulatory guidelines and ALARA principles.
Patient Dose & Treatment
Part of a diagnostic physicist's job is also to ensure the safety of medical imaging modalities being applied in the treatment of individual patients.
They are responsible for determining the exact radiation dose a patient will receive in accordance with the radiation oncologist's prescription before the patient begins treatment. Creating this therapy plan can take a few hours or multiple days, depending on the complexity of the illness. They also ensure radiation protection guidelines are in place, develop QA tools that ensure optimal image quality, and make sure that all operators are trained in the use of the best imaging techniques.
A diagnostic medical physicist may also monitor the dose of the patient throughout the course of their treatment.
Patients rarely interact directly with the medical physicist on their care team; however, they are a vital part of a safe and effective treatment process.
Versant Physics Diagnostic Support
Our board-certified physicists are able to handle diagnostic physics support for a variety of facilities, including hospitals, clinics, dental offices, and university health systems. With decades of experience, top-of-the-line equipment, and a passion for patient safety, our team is the best choice to assist with your diagnostic medical physics needs.
Contact us for a quote or to learn more about our medical physics support services.