Coming full circle to another new year invigorates millions. It is a time to reflect and develop goals for a better self, career, or quality of life. Versant Medical Physics & Radiation Safety also looks eagerly into 2023 and new opportunities of growth. We strive to provide our services to continuously benefit existing or future clients—even while appreciating our building-block actions of 2022. Even as our teams replace calendars in the office and spread poor puns about not seeing each other since last year, we shape our goals to provide exceptional support for healthcare providers to ensure safe workplaces and practices:
Remaining at the Forefront of Medical Physics and Radiation Safety
Sometimes the best resolution is to maintain healthy habits achieved from the year before. Versant Physics will continue its focus on sustaining its status as a trusted, knowledgeable business. Our consulting services demonstrate excellence within medical physics and radiation safety and will continue to in 2023. This involves keeping up with new discoveries in science, seeking value-add opportunities, and ensuring our provided support is top quality. It is with this idea that we strive to keep our competitive edge in all aspects.
Maintaining an edge means aligning ourselves with strong sources when the chances arise. In the past year, Versant acquired Radiological Physics Services, Inc (RPS) and completed a business merger with Grove Physics, Inc. We were excited to welcome Joseph Mahoney from Grove Physics as the new Vice President of Diagnostic Physics. Additionally, Versant brought in the talents of Ray Carlson and his team within RPS. The overall consolidation of these companies' resources with Versant's has increased services towards our clients. We are enthusiastic about efficiently using these combined assets to their full potential in 2023.
Another constituent to higher performance levels becoming achievable in the new year is that Versant Medical Physics achieved their ISO/IEC 27001:2013 certification in 2022. This certification demonstrates our dedication to being a trusted source. Not only can we be sought for our expertise in the field, but now to maintain personal information and customer data through even better safeguards in 2023. Being certified for strict security and compliance standards allows for peace of mind to clients using our Odyssey software; the protection of which is performed by our own security management team.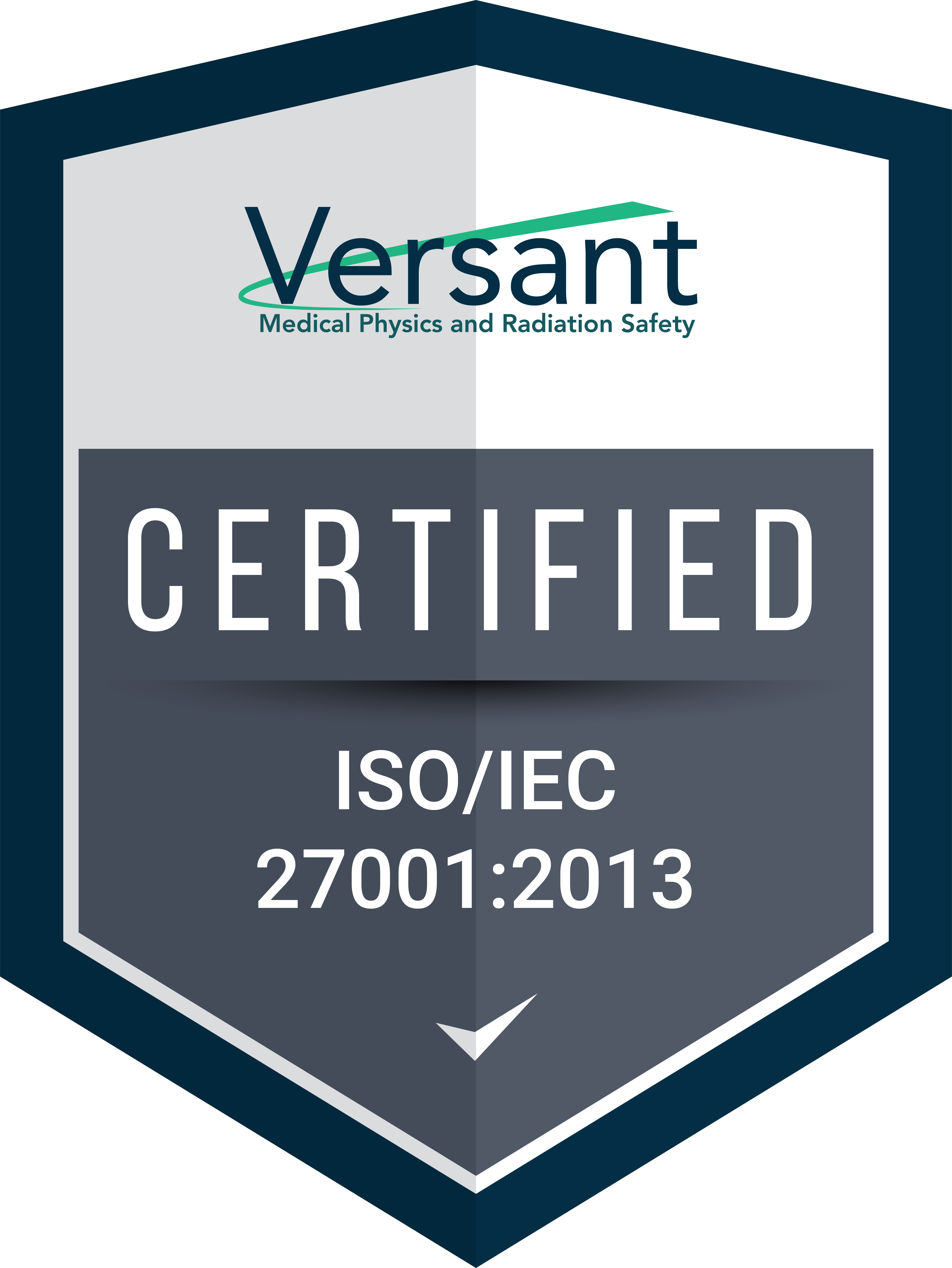 As a web-based, modern management system, Odyssey's enhanced security is not its only feature that is being refined. Odyssey is kept as a radiation software suite that our clients can trust for the central administration of radiation safety programs. This is accomplished by our development team's dedication to the software's continuous improvement based off internal and external feedback. Radiation safety programs can quickly become complex and difficult to manage for healthcare companies, large or small. In addition to Versant's experienced personnel, Odyssey provides clients an all-in-one platform to manage their program more easily and effectively. Within 2023, Versant's development team will be focusing on projects to publish customizable reports. They will also revamp the centralized audit logging in Odyssey as part of software enhancement requests received through the feedback system.
Radiation Safety Implementation and Maintenance
Radiation safety has an extensive list of requirements and regulations set through organizations such as the NRC. The necessity of radiation safety programs is unquestionable when working with radioactive substances or ionizing radiation generating equipment. However, the issue remains that implementation and maintenance of these programs can become complicated fast. In 2023, Versant Medical Physics will assist healthcare providers simplify program compliance, protecting their employees and overall business.
Versant provides a variety of services, from dosimetry management to the support of our physicists, Radiation Safety Officers, and specialists. These professionals' collective years of experience range over key modalities of radiation safety:
Any company—regardless of size—can run their badge program through our dosimetry monitoring services. Doing so assures access to our competent technical support team that can accommodate any company's needs. Dosimetry badge management is top priority for this team to make your program easier to handle. The support team provides technical and customer service to your employees, so they understand best practices for the dosimeters they wear and to simplify compliance. This lets your employees quickly get back to what they do best: providing healthcare to those who need it.
Versant Medical Physics has board-certified physicists that cover regulatory and diagnostic services across the board. Versant's physicists are driven to provide top-tier assistance so that our clients meet regulatory guidelines and ALARA fundamentals easily to protect people: employees, patients, and the general population. We will continue to achieve this in 2023 through provision of full-service support for your company's radiation safety program's crucial areas. These services can include but are not limited to equipment testing, radiation shielding and design, and comprehensive audits.

Medical Physics and Radiation Safety Certification and Training Support
Another component of medical physics and radiation safety is requirement (depending on role) of being certified for one's work. Certifications in this field surround topics such as radioactive material handling in a continually evolving medical field. Our online continuing education training courses are available at any time to earn certifications approved by CAMPEP, AAHP, and ASRT. Many professionals within the medical physics and radiation safety fields need continuing education credits; this can be for compliance purposes or to take on new responsibilities within their company. In addition to providing support for our clients, Versant provides certified courses such as
Our board-certified physicists are available through online communication to assist with questions or understanding of the content. This ensures that students feel supported through the process. By the end, each student can walk away with an accredited certification for the betterment of their career. Versant Medical Physics will ensure this content reaches as many people as possible to deepen their knowledge base in 2023.
Connecting and Sharing Ideas
Over the last decades, social media became an increasingly significant channel of communication for businesses. As a platform to promote their services and generate brand, companies connect in fashions more popular with the public. Although Versant has seen increases in our reach through social media followings and to the visitors of our website, there are still opportunities to further connect with our fellow companies, clients, and acquaintances within the medical physics and radiation safety fields.
In 2023, Versant Physics will bring a stronger focus into revitalizing our most popular channels for engaging content: our blog and podcast. Versant's blog is a space for informational posts about radiation in the world and its various practices/safe handling in healthcare, as well as general tutorials on our Odyssey software. With the VersantCast Podcast, hosted by our very own medical physicist, Dr. Eric Ramsay, we take our listeners through various topics surrounding radiation, physics, and healthcare with the expansive knowledge of special guests. We are excited to work back into periodic postings and create subject matter that informs, inspires, and educates both readers and listeners alike.
Versant will also strive to further our network through our most popular social media platforms, being LinkedIn, Facebook, and Twitter. Even as a small company in a niche field, social media gives us the opportunity to connect with other people and businesses within the medical physics and radiation safety industry. Creating spaces to share ideas and new discoveries in science are beneficial to us as well as our followers to further our security in the knowledge surrounding the many fields that handle radiation. To join Versant in our goal to be more connected within the industry, you can follow us on LinkedIn, Facebook, and Twitter.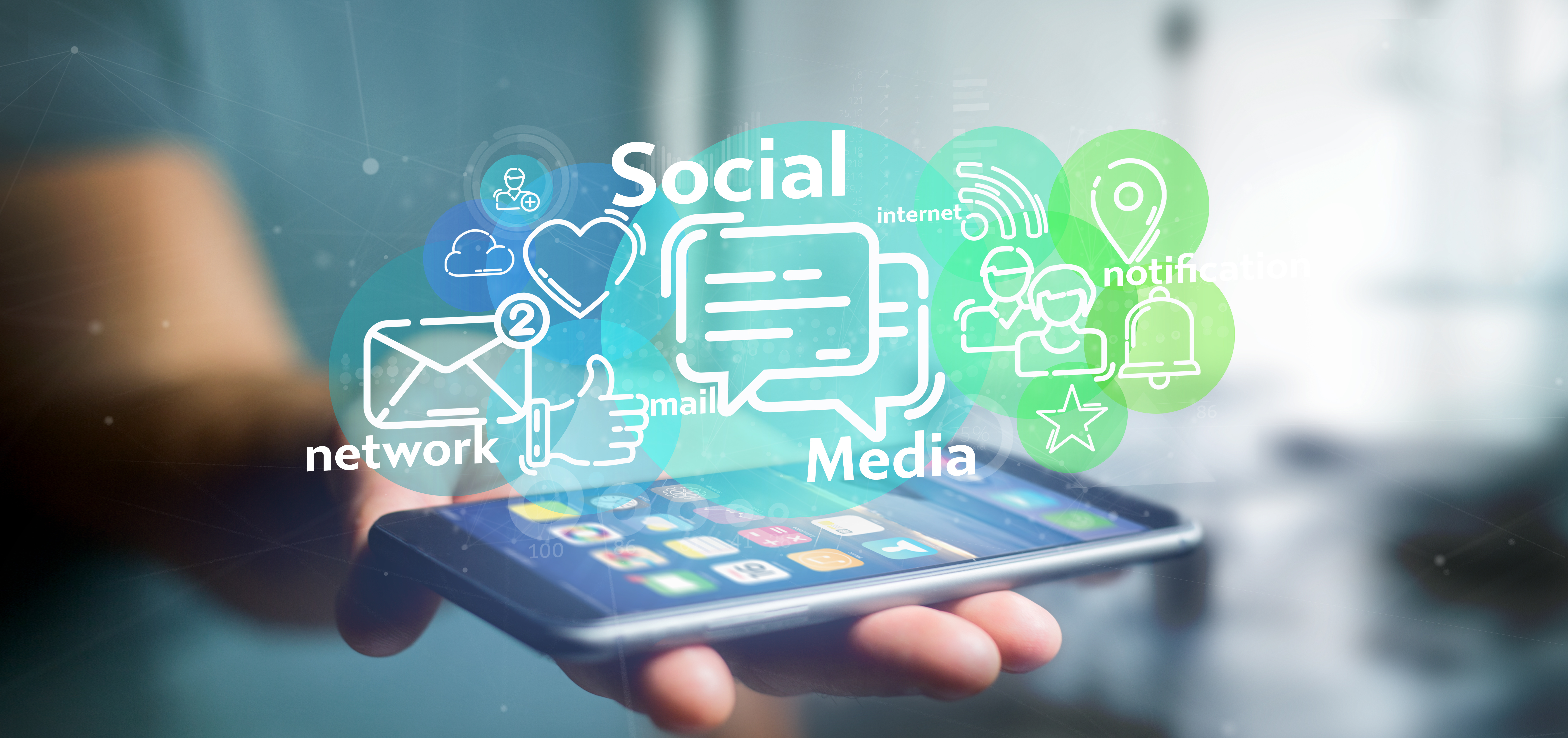 A Leadership Team that Inspires
Our devoted leadership team's optimistic goals have shaped the future of Versant Medical Physics since 2016 to bring today's success. Closing out our list of resolutions, our members of leadership provided what they strive to see to fruition in 2023:
Marcie Ramsay – President, CEO
"As president, I hope to continue providing a positive and supportive workplace environment for our professionals. The new year will also bring the opportunity for me to encourage our team to explore new areas of personal interest and work-life balance through Versant Physics' recent subscription to the online education platform, MasterClass. On a personal note, I intend to devote more time to daily meditation and reflection."
Eric Ramsay – Vice President, Commissioning
"Techniques for treatment in Radiation Therapy get more complex each year. Keeping up one's knowledge base and gaining expertise in new modalities is challenging with a busy schedule. So, a suitable (and frankly, essential) resolution for the new year will be to focus on continuing education and professional development. This involves staying up to date with the latest research and techniques in the field, attending conferences and workshops, as well as seeking out opportunities for collaboration and networking with other professionals including the staff physicists at Versant. This resolution also includes taking steps to maintain a healthy work-life balance as burn out doesn't help anyone."
Ben Ramsay – Vice President, Technology & Finance
"Continue to develop a security mindset. With the increase in cyberattacks globally, and the risks internal and external to Versant, establishing a security-focused mindset is one of our goals in line with our ISO 27001 certification. I will also be focusing on improvement of Odyssey usability for existing clients and ways to bundle the software into our services with non-Odyssey customers that will provide enhanced value. Lastly, Versant will benefit from focuses on cross training staff in 2023 so that we are more flexible and capable of maintaining the highest levels of service possible."
Joseph Mahoney – Vice President, Diagnostic Physics
"In 2023, I will be aiming for improved frequency and clarity of our client communication. Staying up to date and responsive towards the ever-changing regulatory environment will also allow for a strong start into the new year. Aligning with Versant's desire for our teams to maintain work-life balances, there will be a strong focus in optimization of physical presence for our staff of physicists in geographic regions only where they are most needed so that they all can get back home more often."
Cheers to a productive and exciting 2023!