Continual advances in medicine and medical technology have introduced a greater risk of exposure to ionizing radiation for occupational workers. This has increased the need for effective radiation monitoring services which are a key component of a compliant, well-run radiation safety program.
The problem for most new radiation safety officers is the sheer number of dosimeter types to choose from. How do you know which is the best personnel dosimeter for your radiation safety program? When should you consider phasing out your program's existing dosimeters for something new?
To help you make your decision, we've put together this expert guide on the 3 best personnel dosimeters, their applications, and general specifications.
Instadose+ Wireless Dosimeter
The Instadose+ dosimeter badge is one of the best ways to effectively track cumulative dose for high-risk employees.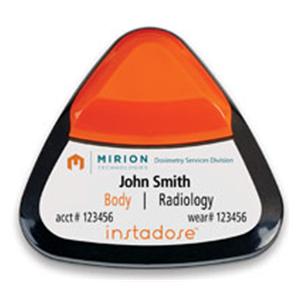 These revolutionary electronic dosimeters utilize Bluetooth technology, Direct Ion Storage (DIS), and SmartMonitoring to wirelessly and remotely transmit on-demand dose data. Mobile devices, such as a smartphone or tablets, as well as PCs or hotspot stations, are used to transmit and record the readings to the wearer's private account.
The Instadose+ is the best personnel dosimeter for occupational workers like:
Healthcare workers
Nuclear medicine professionals
Chiropractors
Veterinarians
Power plant employees
Military personnel
Flight attendants
Lab assistants

Instadose+ badges have a useful dose range of 1 mrem – 500 rem (0.01 mSv – 5 Sv) and a minimum reportable dose of 3 mrem (0.03 mSv).
Energy response:
Instadose+ badges are ideal for occupational workers who want access to their own data at the drop of a hat. The digital read-outs are recorded on a regular basis in accordance with the needs of the radiation safety program. This means no off-site processing.
TLD/OSL Dosimeters
The Genesis Ultra TLD-BP is a lightweight, eco-friendly, thermoluminescent dosimeter. It consists of two parts: a sealed blister pack, which protects the TLD's internal components, and a separate holder with a clip for attaching to the collar or waist. The TLD also comes with a unique serial number that makes reassigning and tracking an individual's occupational dose easier.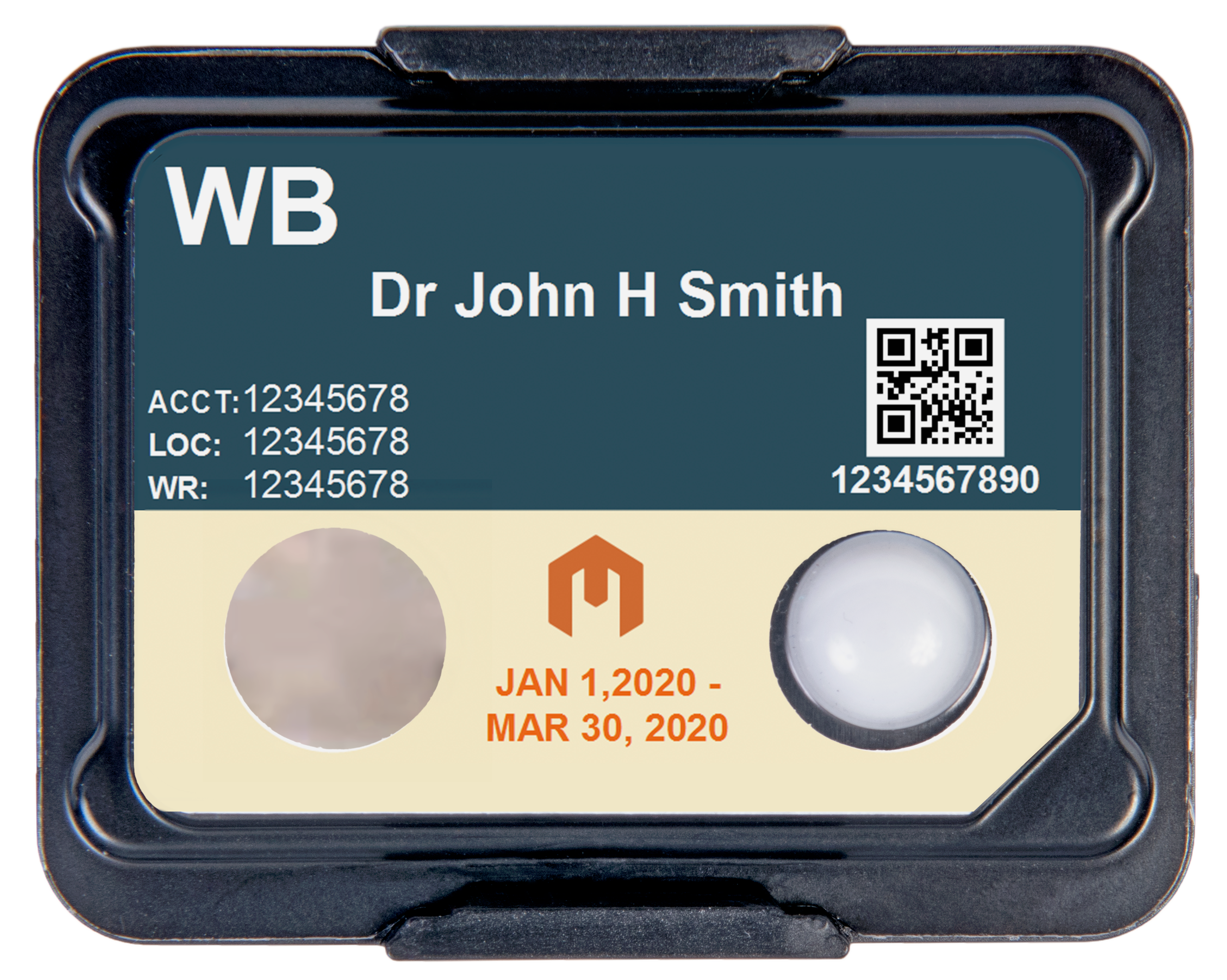 This personal dosimeter is useful for occupational workers with potential exposure to gamma, beta, neutron, or X-ray radiation. It can be used in a wide range of applications, including:
Nuclear medicine facilities
Medical imaging centers
Diagnostic research facilities
Hospitals
Universities
Nuclear power plants
Industrial facilities
The Genesis Ultra TLD-BP has a minimum reportable dose of 1 mrem (0.01 mSv) and a useful dose range of 1 mrem – 1000 rad (0.01 mSv – 10 Gy).
Energy response:
Photon 5 keV – 6MeV
Beta 0.251 MeV – 5 MeV
Neutron (TLD): Thermal – 6 MeV
Unlike with the Instadose+ dosimeter, TLDs require off-site processing to obtain the dose information. This process requires an in-house staff person to collect the dosimeters from wearers, send them out for processing, and re-assign new badges on a regular basis.
Ring Dosimeters
Mirion's durable extremity dosimeters, commonly referred to as ring dosimeters, are the best personnel dosimeter choice for individuals who perform interventional radiographic procedures or who regularly handle radioisotopes.
There are several different options to choose from, including:

These are ideal for measuring low or high energy beta, gamma, or X-ray radiation to the hands and fingers. These dosimeters pair well with the Instadose+, which measures radiation exposure to the whole body, particularly in research and surgical environments.
Depending on the ring badge, the wear period can last from one week up to six months. They also are comfortable to wear under surgical gloves.
So, Which Is the Right Dosimeter for Your Radiation Safety Program?
When choosing a dosimeter for your radiation safety program, we recommend considering the following:
Functionality and scope of use. How will it be worn and by whom?


The information you need the dosimeter to record. Do you need to track full body dose, or the dose received to the extremities, like the hands and fingers?


Quality. A higher quality better made dosimeter might cost more up front, but it will withstand continual use and record accurate radiation dose.


Processing Requirements. Do you have the administrative support to collect badges from employees, send them out for processing, and redistribute new badges on a regular basis? If not, you may require a digital dosimeter like the Instadose+ that does not require processing.
If you're still unsure, you can reach out to our physicists for a personal consultation about the best personnel dosimeter for your program.
Personnel Dosimetry Management with Versant Physics
Here at Versant Physics, we are passionate about radiation safety, adhering to ALARA principles, and helping radiation workers feel confident their dose measurements are accurate.
Our team of experienced physicists and technical support specialists will work with you one-on-one to ensure every aspect of your badge program runs smoothly and efficiently.
With Versant managing your badge program, you can expect:
Unparalleled customer service and technical support. We take care of everything from the initialization of badges for new wearers to badge troubleshooting.

Quality badge administration. Our team manages high-dose reports, adding and removing wearers from the program, and communicates consistently with your RSO.


Effective compliance administration. Our effective badge management processes are proven to improve compliance, from read day reminders to comprehensive monthly reports.
Schedule a consultation with our dosimetry program management specialists to get started!